Creative Collaboration
We are very pleased to sponsor Mark Huxley, Director of Lamb in the City, with his latest endeavour.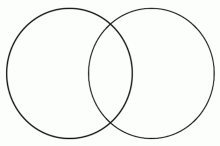 We are always excited when the creative marketing and design company Lamb in the City call us up, as we know we are in for a treat working together to build a project which will be stunning visually and function precisely.
Our relationship with Lamb is important as we recognise the fact that by working with such a skilled organisation the resulting projects will be of extremely high quality. Our goals are similar to create digital products which triumph over our competitors.
We wanted to take this opportunity to thank Lamb in the City for entrusting us with many of their customer websites and also give our support to Director Mark Huxley who is taking part in a bicycle ride from London to Paris in June in aid of the amazing Charity, The Children's Trust. More details about Mark's sponsored ride can be found here as well as the opportunity to donate to this worthy cause.
Thank you to the lovely Caboodle Digital for all the help and support they give us with Big Day Discounts. We love them - Top website designers!! xxxx